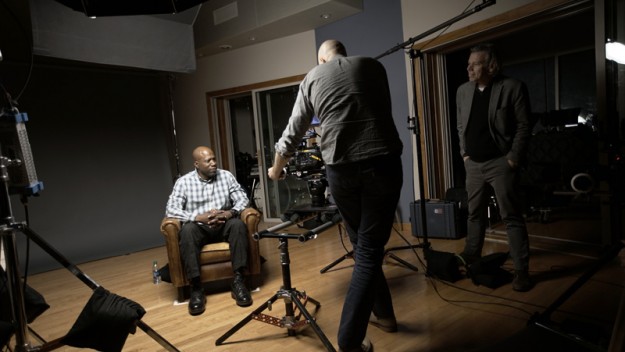 OC87 Recovery Diaries filmed three documentaries in Studio A. Topics included PTSD After 9/11, Police Officer Alcoholism, and Police Officer PTSD.
OC87 Recovery Diaries tells stories about how people with mental health challenges have created paths to meaningful lives. It features stories that inspire and empower, and that generate discussion and awareness of mental health issues.
The production team consisted of Executive Producer Bud Clayman, Director Glenn Holsten, Producer Megan Sarachan, and Director of Photography Phil Bradshaw.