Josh Nussbaum Saves The Day!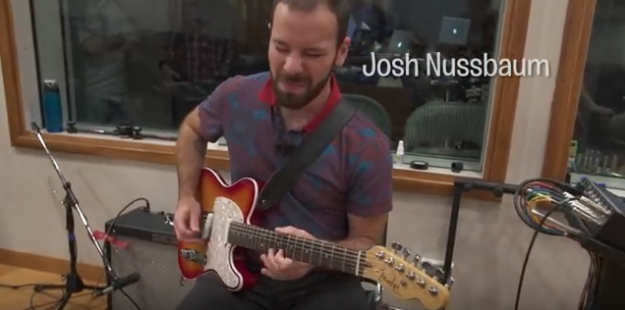 Studio Jams was in a jam. Producer Tom Emmi was ready to film Episode #73 in Studio A at Forge Recording. In place were saxophonist Andrew Neu, bassist Jonathan Smith, pianist Jason Long, drummer Dave Hanlon, and the film crew. But with no guitar player the session was about to be scrapped. Fortunately, guitarist Josh Nussbaum was teaching a songwriting lesson in The Academy at Forge Recording and jumped in to save the day!
Josh is an outstanding guitar player who accompanied Grammy-nominated singer Charlie Puth when he was here rehearsing for an appearance on The Tonight Show Starring Jimmy Fallon. Josh has played on numerous sessions at Forge, including one for The Voice's Matthew Schuler.
Below are two videos from Studio Jams Episode #73 featuring Josh Nussbaum. For more on Studio Jams visit www.studiojams.com.