Live Events
Forge Recording produces live events both in our studio and on location and records audio and video of live events.
In-Studio Events
Our world-class studio is available for rent for concerts, CD release parties, and other private events. Contact Brendan at 215.885.7000 for more information or to schedule a tour.
Audio and Video Recording
Live concerts present special challenges that experienced engineers recognize. Room dynamics, audience noise, performer movement and audio feedback are just a few of these. We meet with you on site to provide a thorough evaluation, then tailor our services to meet your specific needs.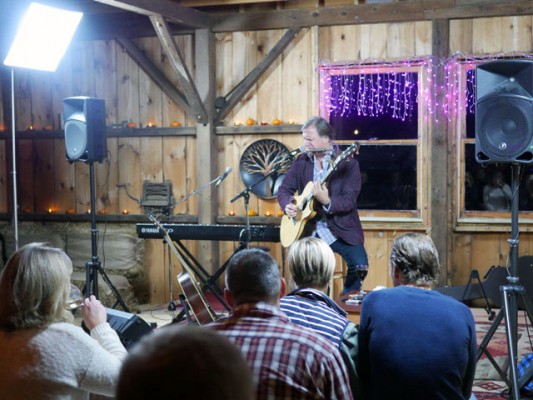 Live Sound Reinforcement
We provide live sound reinforcement for special events, concerts, conferences, parties, and more. We use top notch live sound equipment and a digital mixing board for ease of use and a clean setup. Check out a video of our work with the Morris Arboretum.
Showcases
From time to time Forge Recording produces live shows featuring artists who have recorded with us, such as this one at the Ardmore Music Hall. Contact us to discuss your inclusion in our next show.
Conferences
Business events present a different set of challenges. HVAC noise, projector fans and side conversations can ruin a live recording. We know how to address these issues for the best possible results.
Multi-track, 2-track, full-day or half-day. Call Brendan at 215.885.7000 for rates.