Ryan Leach Records Movie Score at Forge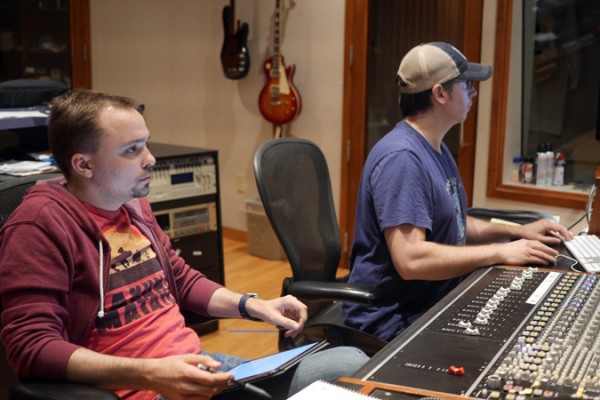 Award winning TV and Film composer, Ryan Leach, chose Forge Recording to track the music for an upcoming movie. Ryan holds a degree in Film Scoring from Berklee College of Music and has scored a dozen feature films. His music has been heard on every major TV network.
Ryan conducted a string quartet which was recorded by Forge Recording Lead Engineer, Ron DiSilvestro. The film, entitled Candy Jar, stars Academy Award winning actress Helen Hunt, Mad Men star Christina Hendricks, and Orange Is The New Black actress Uzo Aduba.
I really enjoyed working at Forge. The atmosphere was very professional. Ron is on top of things and really knows what he is doing. It was great working with him.–Ryan Leach