Stereotytans: WMMR Artist of the Month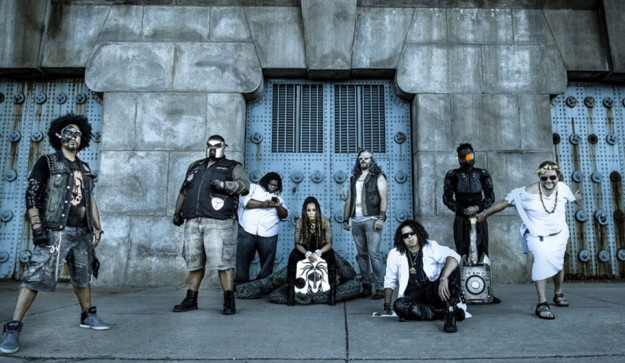 The Philadelphia comic book-inspired rock band Stereotytans is working on an EP of theme songs from popular epic movies and television shows at Forge Recording. The EP will include theme songs from Wonder Woman, Game of Thrones, Spider-Man, and more.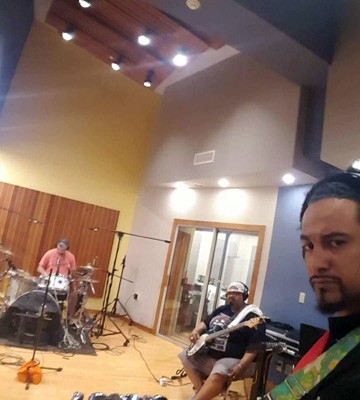 The Tytans take inspiration from Living Color, Fishbone, Radiohead and Public Enemy to create rock music with hints of soul, funk and metal mixed in for good measure. Each member personifies a Tytan from Greek mythology: Gab Guma (guitar, Hyperion); Marc Brasof (drums, Oceanus); Damen St. Alborne (vocals, Prometheus); Chris Jones (bass, Kronos); and Ken Khaoss (DJ, Hades). The band is 93.3 WMMR's Artist of the Month for December 2017.
Steven Rosplock is the mastermind behind Stereotytans and is also a member of Phantasm, which tracked its latest album at Forge Recording.
Here is the video Clowns from the Stereotytans' debut album Escape.

Many millennia ago, the earth and sky gave birth to the mighty Tytans! Freed by Athena, after eons of imprisonment at the hands of her father Zeus, the Tytans now reside powerless on Earth trying to regain their former glory. In a bid to overthrow Zeus' reign, these mythic beings have formed a rock band with a plan to convert fans into an army of Demigods to battle Zeus and return them to their rightful place among the heavens. And thus, the STEREOTYTANS were born!