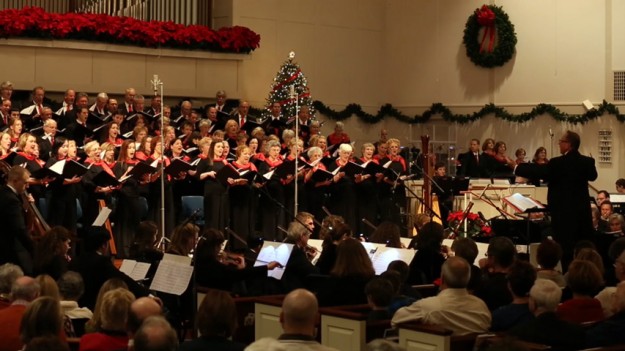 December marks an annual tradition at Forge Recording–the Westminster Presbyterian Church Christmas concert recording.
Since 2008, Forge Recording's staff has recorded West Chester's Westminster Presbyterian Church Choir's annual "Christmas Joy" concerts on location. This year, the 120+ piece choir celebrated its 25th annual Christmas Joy season and sold out five shows for thousands of visitors.
Forge Recording's Brendan McGeehan was there to record two of the performances. McGeehan recorded 28 tracks that lead engineer Ron DiSilvestro mixed and mastered in Forge Recording's Studio A the following day. Within 5 days of the concert, Forge's team produced 600 market-ready CDs in shrinkwrap for the church to share.
Westminster Presbyterian Church is one of many church choirs who have visited our studios and/or engaged us to record them on location. Learn more here about how we can help you record your organization's live concert.