Renowned jazz musician Dylan Taylor held a live in-studio concert at Forge Recording with Jazz legends Larry Coryell and Mike Clark. The concert was a new experience for producer Brendan McGeehan. Here's a quick Q&A with Brendan.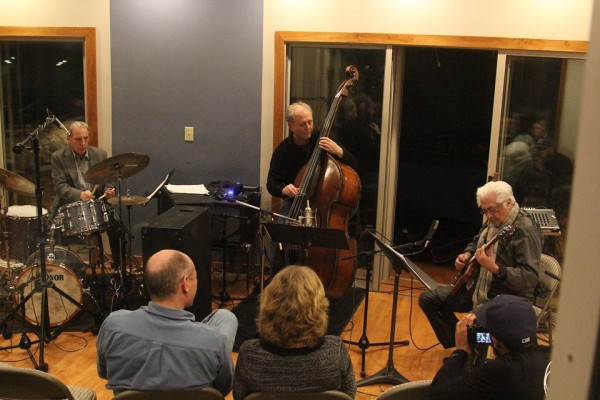 Q: What are you working on from the session recordings?
A: I'm currently working on a live in-studio album for Dylan Taylor. The album features two other very important and influential musicians, Larry Coryell and Mike Clark. I originally recorded the material back in February on a very snowy night. An intimate audience was treated to a night of music by these three, playing both their own compositions as well as the music of others.
Q: What did you learn from this experience?
A: Since the in-studio concerts are relatively new, I learned a lot about how fans experience the studio and the musicians playing in the room. I will continue to build how we present these in-studio concerts, as they have become very popular amongst fans looking for a different kind of concert.
Q: What about this session made it special for you?
A: It was special because it combined my long working history with Dylan and helping him fulfill a dream of performing and recording with two musicians he greatly admires. It was also special for me because I've been listening to the work of Mike Clark and Larry Coryell for a very long time and have great respect for their musicianship.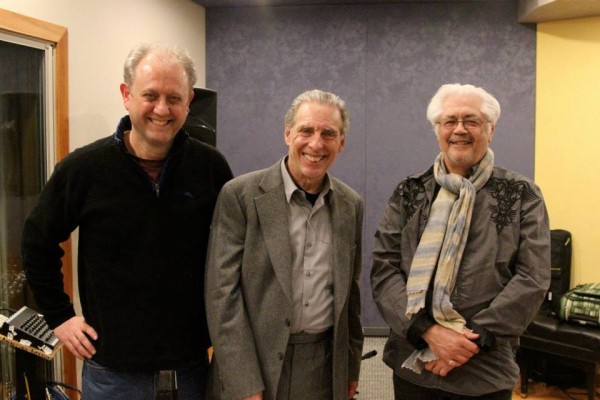 Brendan McGeehan is an accomplished composer, arranger, musician and educator. In addition to being on staff at Forge Recording, Brendan is a producer for notable artists like Dylan Taylor.
Dylan Taylor is a veteran member of the greater Philadelphia area Jazz scene. Taylor has been playing the cello and bass since he was a child. Now he is also a master composer and arranger. Taylor is known for his works with Bobby Zankel and Kelly Meashey.