Vibrato Productions Records The Voice's Matthew Schuler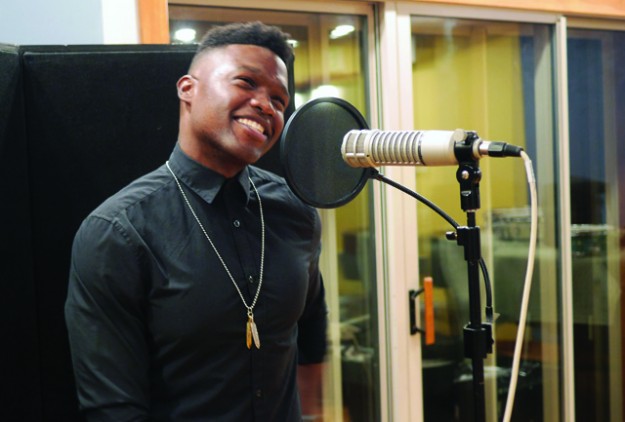 The Voice contestant Matthew Schuler has been busy working with a production team in The Academy Studio at Forge Recording. Schuler, the first contestant to turn all four chairs in The Voice's blind auditions, has been recording new material with producers Janice McClain, Lawrence Drinks and Michael Anderson of Vibrato Productions. The tracks are being recorded and mixed by Robbie Simmons and mastered by Forge Recording lead engineer Ron DiSilvestro. The team, pictured here, convened for a listening party in Studio A.
Schuler made waves during Season 5 of The Voice under coach Christina Aguilera. His rendition of Leonard Cohen's Hallelujah reached #1 on the iTunes charts and #40 on the Billboard Hot 100 chart. Schuler has a major role in the indie film I'm Not Ashamed, which is based on the inspiring true story of Rachel Joy Scott at Columbine High School, and was released in October 2016 (check out the trailer below).