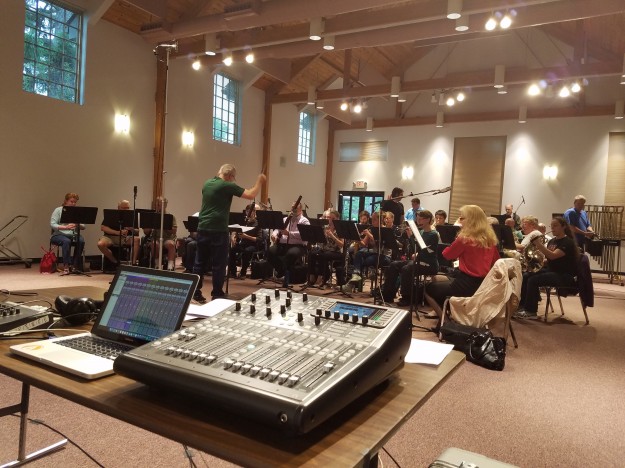 Forge Recording's Live Events Team hit the road to record four classical pieces performed by The Bucks County Wind Ensemble. Our client, Northeastern Music Publications, is a publisher of sheet music for bands and orchestras. Forge Recording provides a multi-track recording and mixing of the musical arrangements.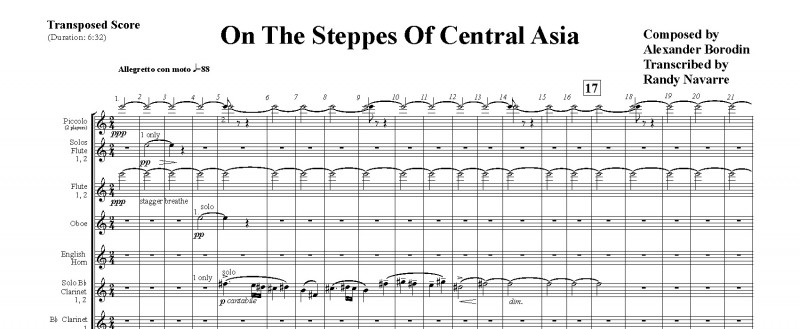 Northeastern's most recent offerings include On the Steppes of Central Asia by Alexander Borodin, Fantasie on the traditional Chinese folk song A Beaded Purse, Golden Age by Yu Jianfang, and Swarm Theory by Gary Fagan. The works were arranged by Dr. Randy Navarre who will be traveling to China to perform some of the pieces with local middle school students.
Audio Engineer Brendan McGeehan recorded the ensemble on location, while Forge Recording Lead Engineer Ron DiSilvestro mixed and mastered the recordings in Studio A.